Gift giving is when a h
usband reads
the recipe of Latkes to his legally blind wife as she stirs up the ingredients.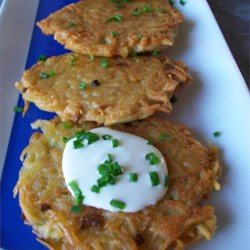 Gift giving is when someone cleans up the home of a neighbor so that the health department does not take her pets away.
Gift giving is when a young stylish teenager wears the exact same sweater as her autistic sister wears for the Holidays
Gift giving is when a blogger wants to celebrate the diversity of human beings.
Gift giving is going shopping anyway so that your money is circulating to improve the economy.
I hope that every one is safe and healthy.
Happy Holidays every one.